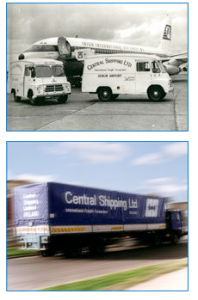 Central Shipping Ltd are a well established international freight forwarding company. We focus on providing a total solution for all your transport requirements from anywhere in Ireland to/from anywhere in the world. We provide our customers with a wide range of services including: air freight, sea freight, warehousing, courier service, 3 party logistics. Since our inception in 1961 the company's philosophy has been based on providing a high quality, personalised service to all our customers alike.
In the current economic climate we are only too well aware of the importance of both competitive pricing and accurate and timely information.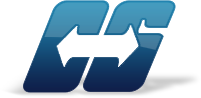 To this end we are focusing much of our efforts into helping existing customers find more cost effective methods of transporting their goods and also prospective customers many of whom are at the start up stage cut through much of the "red tape" that can face them.
If these services are of any interest we would invite you to call us or send an email, our staff are here to help.
DUBLIN
Central Shipping Ltd,
International House,
Corballis Park,
Dublin Airport, County Dublin
Ireland
info@centralshipping.ie
BUSINESS HOURS
Our team are vailable to take your call on (01) 844 6100
Monday-Friday: 9am to 5pm
Saturday: Closed
Sunday: Closed